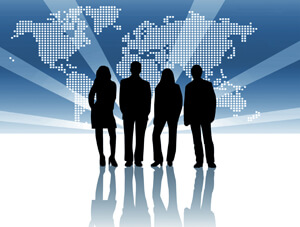 Installation is not the end of the relationship, it's the beginning!
No other company takes the customer relationship more seriously than Interconnect Systems. We were one of the first companies in the country to offer a five-year warranty and we continue to expand on the vendor confidence theme with our new CTAP managed services arrangement. This new program takes telecom procurement to a whole new level, offering a unique and innovative way gain the use of telecom solutions. This program ensures that you will always have the latest technology helping you achieve your goals all the while enjoying a service and support program that goes beyond anything offered in our industry.
Total Satisfaction Guarantee in Writing!
Simply stated: If you are not totally satisfied with your solution from Interconnect Systems within the first 60 days of ownership, the entire cost of the system, including labor, will be refunded to you no questions asked. This is how confident we are in our ability to deliver on our products and our promise.
Local Parts Inventory
ISC maintains an inventory of in-field equipment to meet our service and support goals. We are also mandated by our manufacturers' agreements to keep certain inventory levels. This ensures we have the right part...right away so we can minimize customer downtime. Our warehouse is also centrically located in the center of our coverage area guaranteeing the shortest possible drive times.
Pre-Paid Maintenance Advantage
Another innovation from ISC! Our pre-paid maintenance option gives you piece of mind and superior value. This agreement not only protects you from catastrophic failures but also the ordinary day-to-day issues that often arise. The benefit is that you get the protection of an insurance policy with the added value of a labor retainer. The best part of all is that any unused portion of the contract is refunded or applied to the next annual agreement.
Mean Time to Fix
While most companies brag about their simple emergency response times, we speak proudly about our "mean time to fix" average. At ISC, we keep records the time emergency calls are received to the time they are resolved. For the last ten years, we have maintained a mean time to fix of less than 3 hours for our entire coverage area. We feel this is a much better indicator of our ability to serve you than the time it takes to call you back when you need help!
Five-Year Warranty
Interconnect Systems provided five-year warranties way before they were status quo, and we continue to offer the best warranty available. ISC always includes labor and all miscellaneous materials, both of which some product warranties exclude. There are not special exclusions or fine print with our warranties. They are what they are; piece of mind against the unforeseen expense of equipment failure.
Manufacturer Certification
Achieving dealer status from major manufacturers is not an easy task. Requirements range from specific purchase and inventory levels to sales and technical training. ISC proudly displays the highest level of certification from Mitel, Toshiba, ESI and Adtran. These relationships enable ISC to represent the entire product line from each manufacturer and receive priority technical support when needed.